Fall is a wonderful time of the year when the leaves begin to change and temperatures start to cool off. It's also an opportunity for families to enjoy some quality bonding time together outdoors! With Thanksgiving and Halloween celebrations just around the corner, why not make this autumn season even more fun with these five exciting family activities? From picking apples at your local orchard, to visiting a pumpkin patch, hiking through beautiful foliage-filled trails and creating memories that last a lifetime, there's sure something for everyone in your family to enjoy. So get ready for some family-bonding fun this fall – let's explore all the amazing possibilities out there!
Go Apple Picking – Enjoy picking apples and having a fun day out with the family
As the leaves start to change and the crisp, autumn air settles in, it's time to start planning some fall activities with the whole family. Apple picking is not only a fun way to spend time with family and friends, but it also allows you to get outside and enjoy the crisp, cool air.
Whether you're an avid baker looking to whip up some delicious apple pies or simply looking to spend some quality time with your loved ones, apple picking is a great way to create memories that will last a lifetime. From wandering through orchards and sampling freshly-picked apples to taking hayrides and enjoying warm apple cider, there are endless ways to make the most of your day out.
So why not gather your family and friends, pack a picnic lunch, and head to your nearest apple orchard for a day of fun and adventure? With so many delicious varieties of apples to choose from, you're sure to have a blast while creating memories that will last well beyond the fall season.
Have a Picnic in the Park – Pack up some lunch and snacks for a picnic at your local park or favorite outdoor spot
With the weather cooling down, it's the perfect atmosphere for a cozy picnic experience. You can pack up a spread of your favorite foods, from sandwiches to salads, and enjoy them while surrounded by the beautiful autumn scenery. The park offers plenty of space for games and activities, making it a perfect spot to bring friends and family together. You can also take a relaxing stroll through the park after your meal to fully immerse yourself in the fall vibes. This is an excellent way to unwind, enjoy good food, and breathe in fresh air while basking in the beauty of the season. So, grab a blanket, pick out your favorite snacks, and head to the local park to have a picnic – it's the perfect way to welcome the autumn season.
Visit a Pumpkin Patch – Explore the pumpkin patch, carve pumpkins, and find the perfect one to take home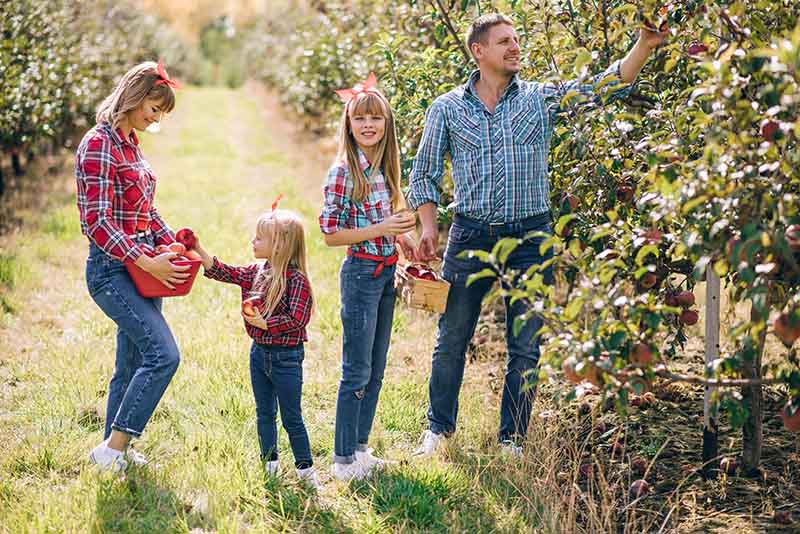 Fall is the perfect season to try new outdoor activities, and visiting a pumpkin patch is one of the best. A pumpkin patch not only offers a great opportunity to explore nature, but it also provides the chance to get creative.
Imagine walking through an open field surrounded by vibrant orange hues of pumpkins growing on the vines. Each one uniquely shaped and sized, waiting to be picked and taken home. The real fun begins when you start carving them.
Carving pumpkins is a tradition that has been around for ages, and visiting a pumpkin patch adds to the experience. Take a moment to search through the pile and find the perfect pumpkin with a good shape and size.
Bringing it home, cleaning it out, and carving it into a spooky, funny, or crazy design will leave you with a sense of accomplishment and fun memories. In addition to the excitement of pumpkin carving, a pumpkin patch is an excellent place to spend time with friends or family enjoying the crisp fall air, sunshine, and corn mazes. With so many fall activities to experience, visiting a pumpkin patch should be at the top of your list.
Take an Outdoor Hike – Spend some time outdoors while taking in all of fall's beauty on a fun hike
With so many fall activities to choose from, a hike is another perfect way to take it all in. Whether you're a seasoned hiker or just starting out, there are plenty of trails to choose from that will suit your abilities. From easy, flat walks to more challenging mountain peaks, a hike is the perfect way to stay active and enjoy the fall scenery.
With family and friends or even on your own, getting outside and exploring the great outdoors is a fantastic way to recharge your batteries and feel at one with nature. So why not lace up your hiking boots, pack a backpack with some snacks and water, and head out for an adventure? The fall season is a time of new beginnings, and there's no better way to embrace it than by immersing yourself in the beauty of the outdoors. Take a hike, breathe in the fresh air, and feel alive!
Get Creative with Autumn Crafts – Make homemade decorations, paint pumpkins, or create seasonal artwork together!
Fall is a season that welcomes warmth and coziness, and what better way to experience it than by getting creative with autumn crafts? It's the perfect time to bring the family together and engage in fun fall activities like painting pumpkins, creating seasonal artwork, and making homemade decorations that capture the beauty of the season.
Crafting is not only an enjoyable way to spend time together as a family but also can be a great stress-reliever and mood booster. Whether it's making colorful fall wreaths or painting ceramic mugs with autumnal designs, there is no shortage of ways to tap into your creativity this season. Plus, homemade crafts make great gifts for friends and family or can be used to add a personal touch to your home decor. So why not gather up some craft supplies, put on some cozy sweaters and wool socks, and spend an afternoon crafting and creating with your loved ones? With a variety of fall craft ideas available online, there is no reason not to embrace the season and get creating!
Fall is such a magical time of year, with so many exciting activities that the whole family can enjoy. Going apple picking, having a picnic in the park, visiting a pumpkin patch, taking an outdoor hike, and doing some autumn crafts are all great ways to make the most of the season. Whether you have young children or teenagers in the mix, these five activities provide quality time and nurture family connections. So this fall, why not plan something special with your loved ones?
Fall Activities with Wood Kingdom West
At Wood Kingdom West, we help you create lifelong memories with your family-from craft nights to outdoor fun times and more! We believe that everybody deserves quality time spent together outside of everyday life responsibilities. With our various assortments of outdoor structures, swing sets, playsets, and more, Wood Kingdom West is committed to bringing you a fall that you won't forget.
To learn more about Wood Kingdom West's offerings, please visit our website and contact us today for more!