Custom Sheds
If you are in the market for a Storage shed Wood Kingdom Serves all of Long Island from NYC to Montauk. Offering its clients custom designed high-quality Sheds & Storage Solutions for any project. Custom designing your shed has been made easy with our 3-D design with an integrated AR technology which allows you to see your design any where on your property. All Sheds are built with best materials along with integrity and pride, ensuring the highest quality product and service you deserve.
Classic "A" Frame
"A" framed sheds are the classic shed look with extended roof lines, wider trims boards, hinges, and large windows. They combine an elegant look with practical storage space and a strong foundation.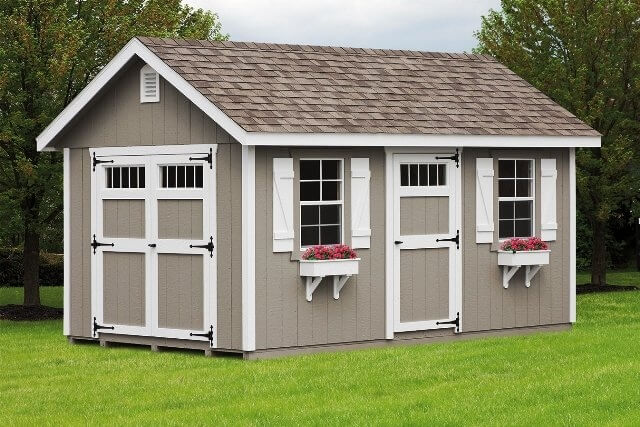 Quaker Style Roof
Quaker Sheds are designed with a unique overhanging roof, offset from the center of the structure. Quaker sheds can have many features including windows, double doors, and wood shutters.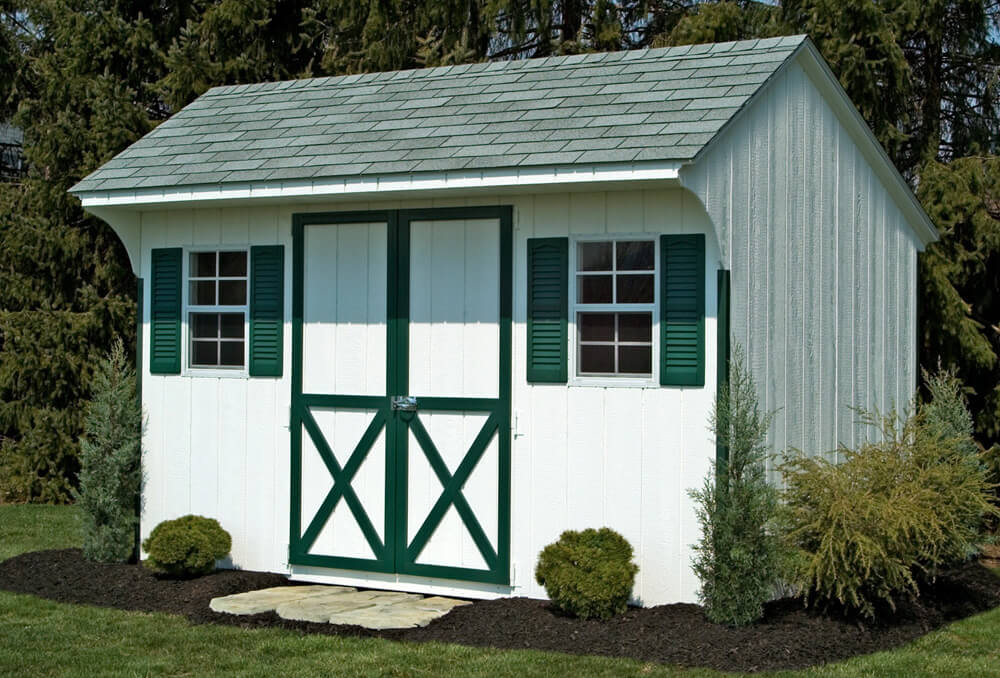 Mini-Barn
Add a low profile Mini-Barn to your yard with low walls that still leave plenty of interior storage space. Custom barns with options, accessories, and colors to make this style barn uniquely yours.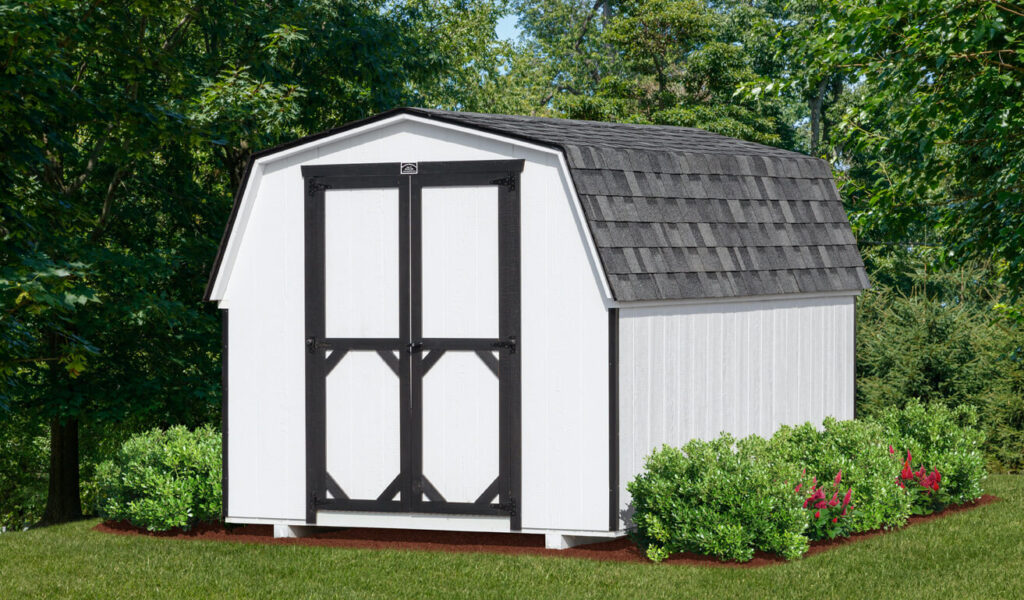 Classic Shed w/ Dormer
Building a dormer on your shed is the perfect way to add more light inside and create a truly stunning shed on the outside. We can simply add a touch of modern appeal to your classic shed creating a unique build.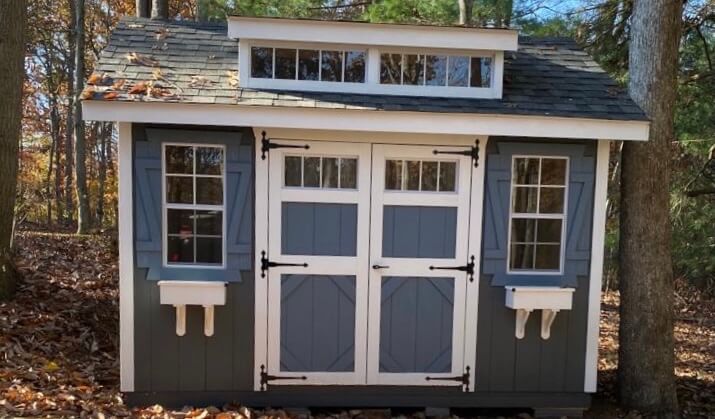 For more information on sheds in the Long Island area, call or stop in today!
Our Work