No matter the season, outdoor play always presents a number of benefits for your child. At Wood Kingdom West, we make products — from swingsets to play houses — that provide your child with a robust outdoor experience. In this blog, we'll take a look at some of the advantages of outdoor play for your child and how Wood Kingdom West can help!
Outdoor Play Encourages Curiosity
When it comes to outdoor play, very few activities can measure up to the benefits it provides for your child. Whether it's playing games, sports, riding a bike, or just running around outside, kids stand to gain a lot from the outdoors. There's even the mental benefit of spurring curiosity in your child.
In fact, As children engage in active, outdoor play, they are more likely to develop both curiosity and a sense of adventure. This can be especially helpful for children who have a tendency to be shy or withdrawn, as it exposes them to new environments and ideas.
Children who spend all day inside watching TV and playing video games may not develop these characteristics as easily because they aren't exposed to them as often. Similarly, if you teach your child how to explore their neighborhood safely by riding their bike or walking with friends, they'll learn how important it is to get out of the house and away from screens every once in a while.
Developing Healthy Habits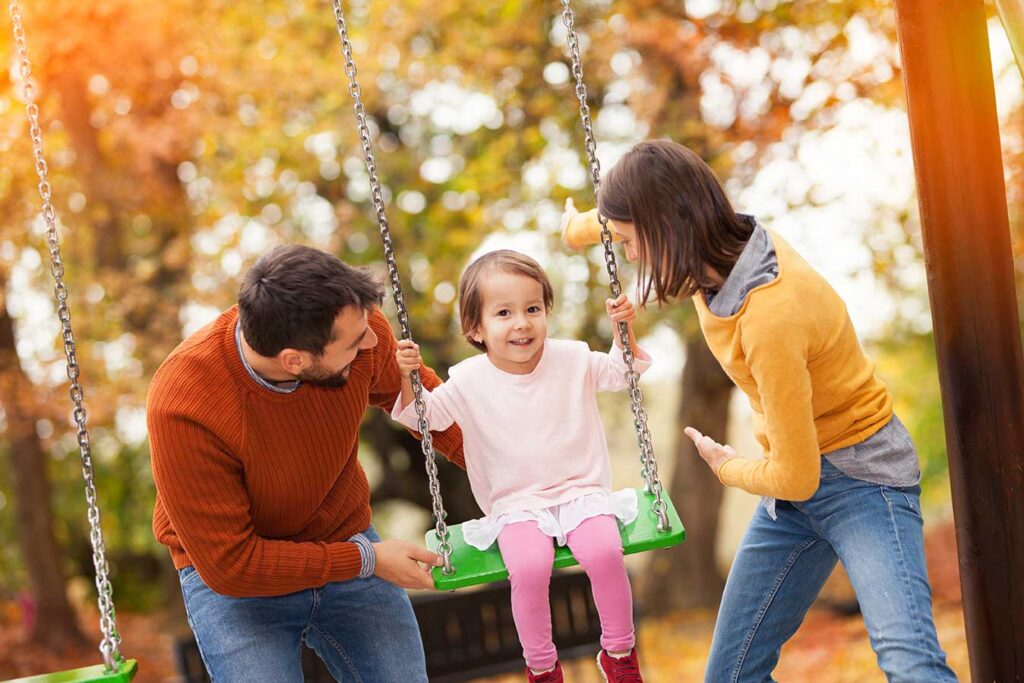 On top of spurring curiosity, outdoor play develops healthy habits in your child. While your child is running around and playing outside, they're most likely getting some great exercise — without even knowing it! There are a lot of added health benefits from outdoor play, which include:
Exposure to fresh air
Sunshine exposure
Developing motor skills
Reduced obesity risk
Mood improvement
Strengthening their immune system
Strong Teamwork Skills
If physical and mental health benefits weren't enough, outdoor play also helps develop strong teamwork skills. Playing outside with siblings or friends (or both!) can expose your child to new situations that require teamwork, communication, and cooperation.
Just think about when you were a kid; you were probably playing hide-and-seek or flag football — all of which required the aforementioned skills. When children play outdoors together, they often form groups that support each other as they achieve goals together. This ultimately teaches your child the lifelong skills of banding together with like-minded teammates to achieve a common goal or purpose.
Encouraging Outdoor Play at Wood Kingdom West
At Wood Kingdom West, one of our biggest missions is to encourage outdoor play for your child. With products that range from swing sets to sporting goods, there's plenty of items that help keep your child active and engaged with their environment.
If you're looking for fun and exciting ways to encourage outdoor play for your children, please visit our website and contact us today for more!