A custom-crafted Gazebo is a great outdoor addition, perfect for enjoying a meal outside or just socializing with family or friends. We have a large variety of shapes and sizes to choose from based on your price range and our experts can help you choose the best fit for your space.
Wood Kingdom West has been providing high-quality custom gazebos across Long Island including: Hempstead, Oyster Bay, The Hamptons, Medford, and all the surrounding areas. Check out our portfolio of beautiful gazebos below for some inspiration then give our team a call today and we will help you find the style and size perfect for you!
Gazebo Shapes
Octagon Gazebo
A classic look that is a great focal point for your yard. Color the wood or roof to match the style you want!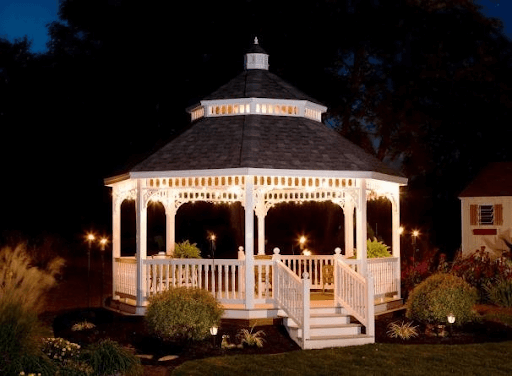 Square Gazebo
Add extra length and make it a perfect outdoor picnic area. The sharp edges give it more of a modern flair.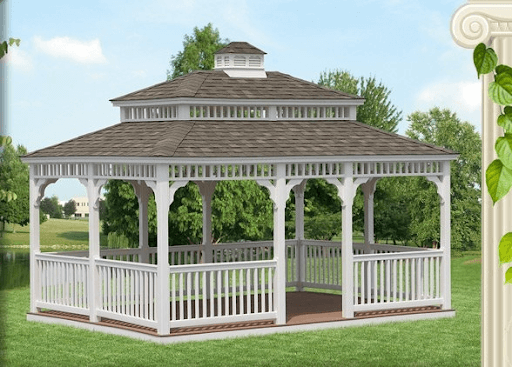 Poolside Gazebo
Complete your outdoor pool with a beautiful poolside gazebo and really get the most from your yard.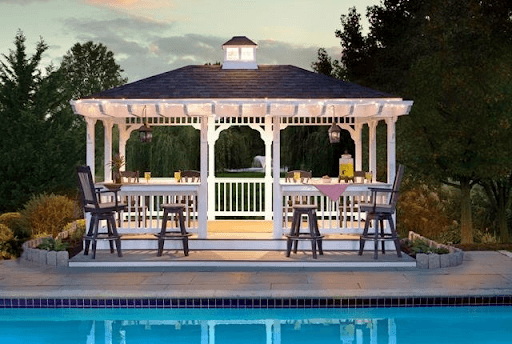 Enclosed Gazebo
Add a mosquito screen and keep your picnic area free of bugs while still enjoying the fresh outdoor air.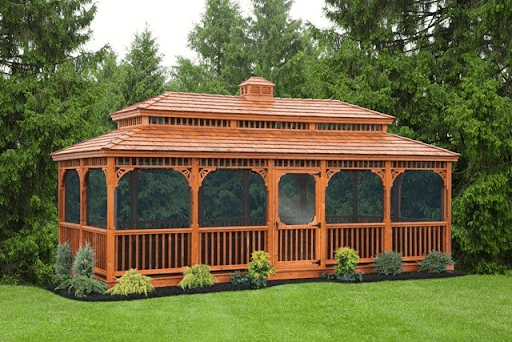 Contact Us
Gazebo Portfolio